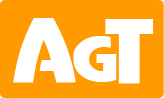 There are many applications for the management of reminders:
Many applications are too simple, using only the standard programming of the system notifications.

Many applications for managing business appointments. They are difficult to use.
This application instead it is between these two categories!
It was created for our personal needs!
Each update will bring new improvements, without losing its main features, ease of use ....
You can choose your language and more…
You can take a backup of your alerts on iCloud and Dropbox.
This application allows you to create your own list of configurable alerts for all your needs.
You can quickly and easily customize the programming of each alert.
The configurations available are:
Repeat for days of the week.

Repeat for number of days or weeks or months (possibly even the beginning of the month, the last day of the month)

Ability to decide the number of executions or on what date of the notice terminates the program.

Ability to automatically delete an alert to end of the period.
You can enable / disable the reminder during insertion and editing.
When you trigger an event, you can decide whether to delete it (ok you have managed) or put in a list that reminds you of your reminders "expired" (count on icon badge) or postpone ("SNOOZE") it for minutes / hours.
From a custom list you can still decide to cancel anytime.
New calendar with the function keys to quickly select
periods / days of the week.
Since version 3.1 (1.1 for iPad) you can set the auto-repeat alarms, automatic SNOOZE.

Once you have set the number of minutes for the SNOOZE, you may decide to repeat for a maximum of 10 times.

If you set the repeat every minute or every hour, you can also choose to set the endless repetition.

In this way, you are not likely to forget the important alarms.